Storage box – Exclu
10,00 €
The STORAGE BOX is 21 x 9.5 x 7 cm, holds all the cards in the INITIATION PACK and all the cards in the 6 STANDALONE EXPANSIONS of Clash of Decks Season 2.
We are committed to not wasting resources. No need to throw away the little boxes, they will now serve as dividers in the storage box.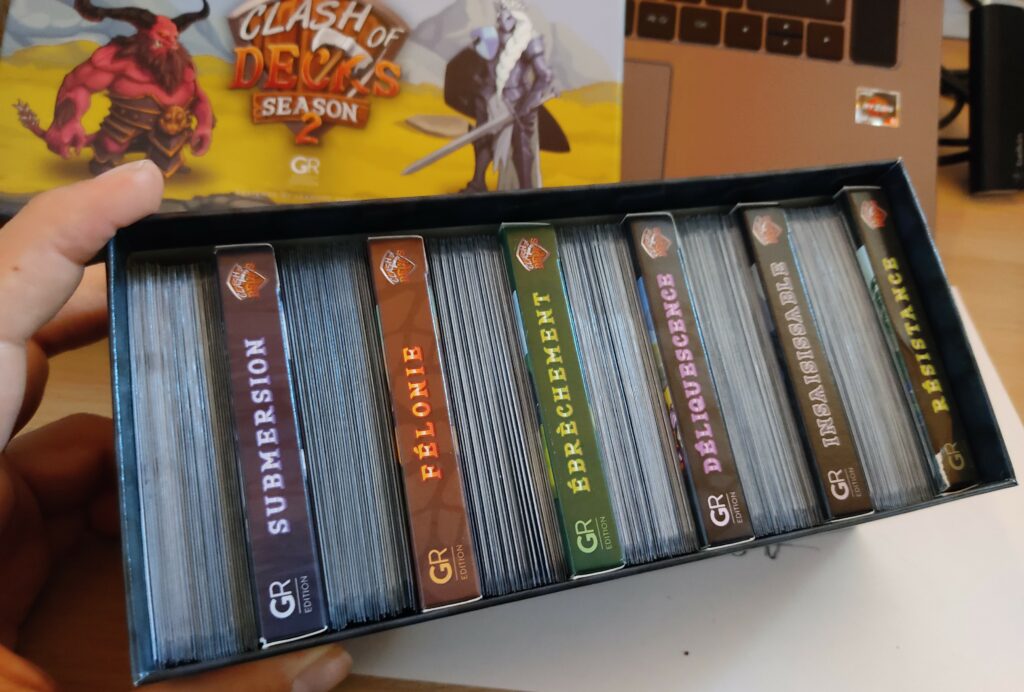 Note: the STORAGE BOX can accommodate cards with sleeves.
Exclusivity: this product is only available on our online store.
Shipping costs and VAT
The products of this online store are shipped from France. Shipping costs depend on the country of delivery. VAT is included for shipments to France and European Union countries. Customers from the rest of the world will have to pay any taxes or customs fees upon receipt of their package, depending on the legislation of the country of destination. Orders are prepared and shipped within 2 working days.