Juega a Clash of Decks gratis
¿Acabas de descubrir nuestro juego Clash of Decks y quieres probarlo ahora? Usted está en el lugar correcto! Puedes jugar gratis con el Starter Pack de Clash of Decks, que ha sido especialmente diseñado para nuevos jugadores .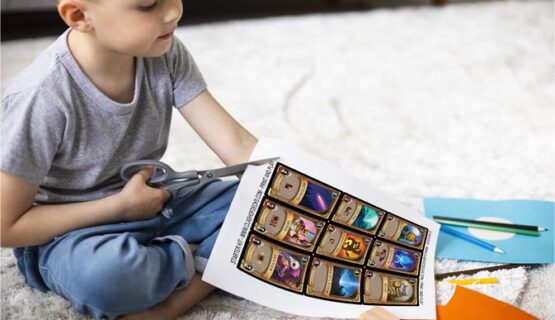 Si juegas con cartas reales , puedes optar por hacer tu propia copia en Print-and-Play. Las reglas del juego están disponibles en línea y puedes pedir ayuda en el servidor de Discord o en los foros de BGG .
Si juega inmediatamente en línea , puede jugar una versión desmaterializada en Board Game Arena. Gracias al tutorial en línea, puedes descubrir y aprender las reglas del juego fácilmente.