Jouez gratuitement à Clash of Decks
Vous venez de découvrir notre jeu Clash of Decks et souhaitez l'essayer maintenant ? Vous êtes au bon endroit ! Vous pouvez jouer gratuitement avec le Starter Pack Clash of Decks qui a été spécialement conçu pour les nouveaux joueurs .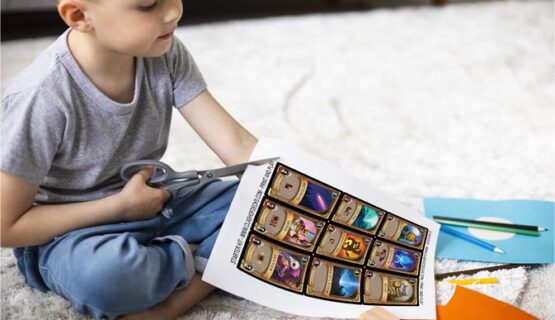 Si vous jouez avec de vraies cartes , vous pouvez choisir de créer votre propre copie dans Print-and-Play. Les règles du jeu sont disponibles en ligne et vous pouvez demander de l'aide sur le serveur Discord ou sur les forums BGG .
Si vous jouez immédiatement en ligne , vous pouvez jouer à une version dématérialisée sur Board Game Arena. Grâce au tutoriel en ligne, vous pourrez découvrir et apprendre les règles du jeu facilement.